Uzaje – Winner of the "CleanTech Open France 2020" competition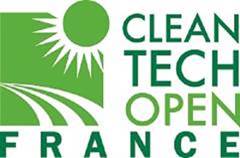 Uzaje is a winner of the annual competition organized by CleanTech Open France with its partner BpiFrance in Paris on October 08th, 2020 – Circular Economy category thanks to its logistic and industrial solutions for the packaging reuse in the catering and food distribution sector.
44 eco-innovative Cleantech startups selected beforehand among 138 candidates in 9 sectors were present to defend their project in front of 60 exceptional jurors, experts in their fields, from an ecosystem of more than 100 partners!
The 9 fields are as follow: Agriculture and Food, Green Chemistry and New Materials, Construction & Real Estate, Digital & IoT, Water Air and Biodiversity Protection, Circular Economy, Energy Efficiency, Mobility and Renewable Energies.
Uzaje will participate following its qualification at the Cleantech Open Global Forum in the United States on October 23rd, 2020!
You want to get out of single-use waste? Join us and become an actor of change!
For more information, please read the press release and don't hesitate to write to us!